Monday, March 31st, 2008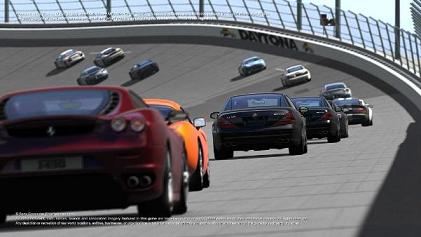 I'm a huge fan of the Gran Turismo series of games, starting with the first version on the original Playstation, and the revolutionary 3 and 4 on the PS2. So as you'd expect, I can't wait until the fifth game, and first on the PS3 gets released. Unfortunately I may have to wait some time.
SCEA associate producer Chris Hinojosa-Miranda spoke last week on the Official Playstation Blog about the series, and about a mixtape which they'd put together for the US version of GT5: Prologue.
In the comments under the article, a reader asked if it's actually worth buying Prologue now, only to have to shell out more money for the full version of the game a few months later. This elicited the following response from Hinojosa-Miranda:
"GT5 is still about a year away. You should just decide now to buy it, enjoy it, go online and race against anyone and everyone, rank number one worldwide, get the girl (or guy) and become the most popular kid in town. The end."
About a year away? Man, that's disappointing, and I can't really see why there's that much of a delay between Prologue coming out (in Europe last week, and North America on April 17th) and the full version. What are they going to do in those 12 months?
Unless they are finally going to put car damage in to the game, something which the fans have been calling for right from day one.