Tuesday, July 31st, 2007
"It's time for us to sack up and tell you what's what regarding online co-op.

So you were probably wondering why we didn't want to commit to two player co-op online over Xbox Live. We certainly got plenty of mail asking, no, demanding that we make it happen. Of course we were working on it, but we were also working on something better. Not two player co-op. Not three-player co-op, but up to four player co-op. Online. On Xbox Live, or sure, System Link if you prefer. " -Bungie.net
That's right. It looks as if you, you, you, AND myself are going to be able to play Halo 3 over XBL when it ships. Sure, there will be split-screen support, but who does that anymore? For story purposes, Bungie has decided only to let player one be Master Chief, and the remaining three players be The Arbiter, and two new Elite characters. Their mug shots after the jump: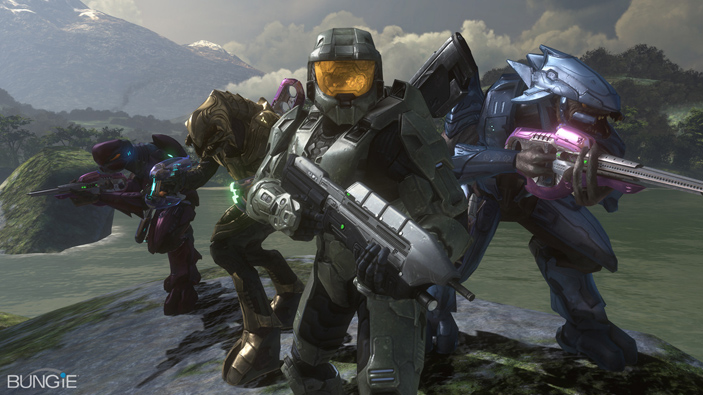 Immediately as this post went live over at Bungie.net, the extremely large Halo 3 community went insane with even more anticipation. It may be a long haul, but it is looking that this may indeed be the best Halo experience, ever.
P.S: Any death's or injuries resulted in fighting over the Master Chief Co-Op position is the sole responsibility of that specific Xbox 360 owner.