by JW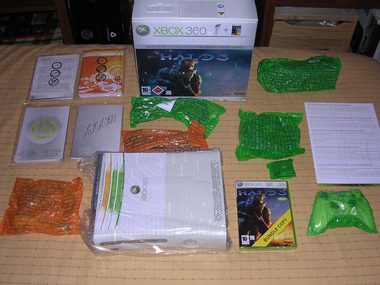 Take a close look at the image above. If you need to, give it a click and view the bigger image. Notice something? Yeah, that's Halo 3 with a nice, big "Bundle Copy" sticker slapped on it.
According to a message board user by the name of "Ppmateos", he bought this bundle at his local electronics boutique… I think. Google Translate is truly God awful. Either way, as the images show, it certainly appears that Europe has gotten a Halo 3 Xbox 360 bundle. Don't believe me? Well, pictures don't lie.
…why don't we ever get the cool bundles?








Microsoft, Xbox 360, Bungie, Halo 3