by 1P Start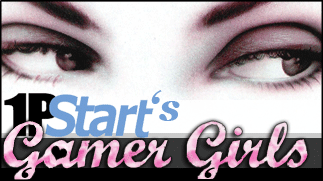 The first submission for 1P Start's Gamer Girl contest is Miss Tique from the ACK Ladies clan. Here's a brief rundown of Miss Tique,
Real Name: Yesenia
Age: 20 (turning 21 in July)
Xbox Live Gamertag: ACK Miss Tique
1P Start sat down with Miss Tique for a little chat and to see what makes her tick. The full interview follows after the break.
1P: First off, how old are you because you seem kind of young in your pictures
Miss Tique: 20…turn 21 in july :-D. I'm excited, not for the drinking, but just to get into places lol. I like to just go out, shoot some pool or go out dancing. Just kick back and relax.
1P: I'm surprised, most "kids" love to drink and go nuts on their 21st
Miss Tique: haha nope, I'm good. I think I'm done with that already
1P: I'm not a drinker at all either, my only "addiction" is gaming
Miss Tique: I'm not an alcoholic. I can drink very heavily if i wanted to. I don't drink unless I'm out at a bar.
1P: So your a social drinker?
Miss Tique: Yup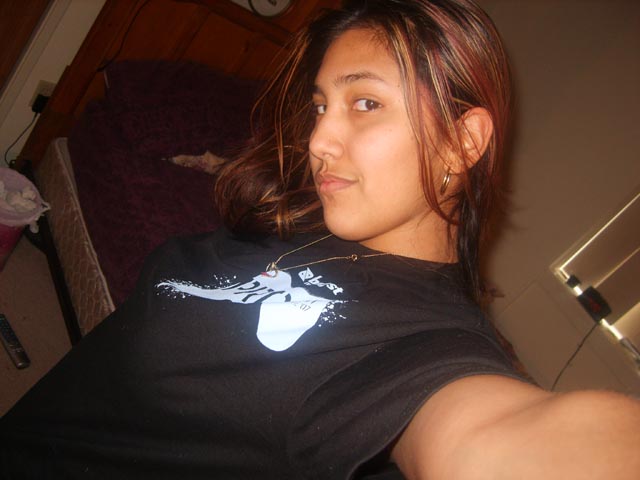 1P: So what is your all time favorite game ever ever? Like if it's a rainy day, something you can always play and enjoy
Miss Tique: HAHA….of course Halo. Halo all the way
1P: How long have you been playing games for?
Miss Tique: since duck hunt(nintendo). I used to put the gun up against the screen to shoot those damn ducks. And i loved playing super mario.
1P: Yea, I think I even might have missed a couple of times even while putting the gun up to the screen too. Damn ducks, they knew how to move pretty well
Miss Tique: There was also this track game for NES where it came with the pad and you would be in track and actually have to jump up and down to jump over the hurdles.
1P: Oh yea, I remember that one. Where the first guy you ran against was called "Turtle", and then "Rabbit", and then the hardest, "Cheetah!"
Miss Tique: yeah haha. Man…those were the days. Since the NES, I have been through every system ever since.
1P: Even the N-Gage?
Miss Tique: Nope. Let me rephrase that, ALMOST every system.
1P: Man, N-Gage never gets no love
Miss Tique: Haha..oh well. I got the smallest violin playing just for you.
1P: Yea, I really have to remember to sell my N-Gage stock
1P: So how many tournaments have you attended?
Miss Tique: Well, I just started this year actually
Miss Tique: I've always been a casual gamer since I go to school and work, but i finally said screw this…I'm gonna do what i love and enjoy it. So now I'm going pro
1P: That's the way to do it, to hell with work and school, follow your dreams and play games kids!
Miss Tique: Haha, I still go to school. That's still my #1 priority
1P: Oh…right…stay in school kids…but play games…..to the extreme!
Miss Tique: Haha
1P: You said you just started your professional gaming career, have you had any big victories yet?
Miss Tique: I would say yes, the big victory is going to my first tournament and paying out of pocket, but not with the games, I just did FFA (Free For All). FFA is just luck on where you spawn and the people around you
1P: True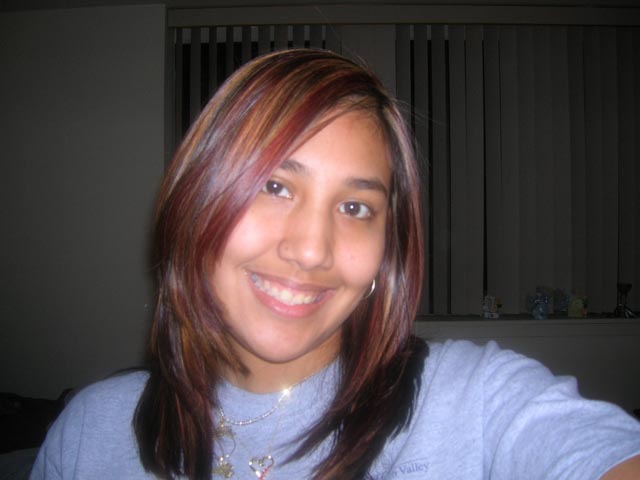 Miss Tique: People stole all my kills, I had like 40 some assists
1P: Quick: SNES or Genesis?
Miss Tique: Genesis
1P: Oooo…let me guess, because of their cool slogan "Genesis Does What Ninten-Don't" ?
Miss Tique: Nope, i just liked the games. I had them both, but each one had their goods and bads.
1P: True, but ultimately you side with Genesis
Miss Tique: Yea. Even though now that I think about it, I loved playing Zelda on SNES. And I LOVE Mario Party. I think i have to change my answer now.. haha.
1P: Yea, Genesis or SNES is a hard decision
1P: What's your favorite console in the current gen?
Miss Tique: 360, gotta have my halo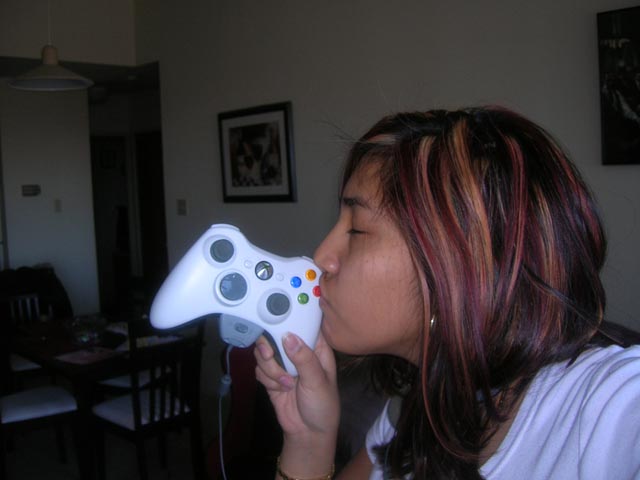 1P: You heard it here folks, if you own a 360, your guaranteed to meet ladies
Miss Tique: Well thats how i met my fiance. Through Halo. So it's true.
1P: Oh wow, he really struck gold with you
Miss Tique: Haha, i guess so.. thats what everyone tells him
1P: I think that's every guy gamer's dream.. to meet a girl playing a game and get together.
Miss Tique: Yeah definitely, every guys wishes that
1P: That's why we're always so angry when we play, because every game is a sausage fest. And when a girl is in there, we begin to hit on her.
Miss Tique: yeah, some guys just talk bad about us though calling us fat, sluts, anything you can think of has been said to me.
1P: You've been called Chester Cheetah too?
Miss Tique: Haha..yeah all the time.
1P: Damn…gamers can be so cruel. It all comes with the territory.
Miss Tique: It will just get better hopefully as time progresses. I think there are more guys that are accepting of girl gamers now then 2 years ago. The rest just have to realize, we are girl gamers, we can play with the "big boys" and be good at it..and most importantly we are here to stay.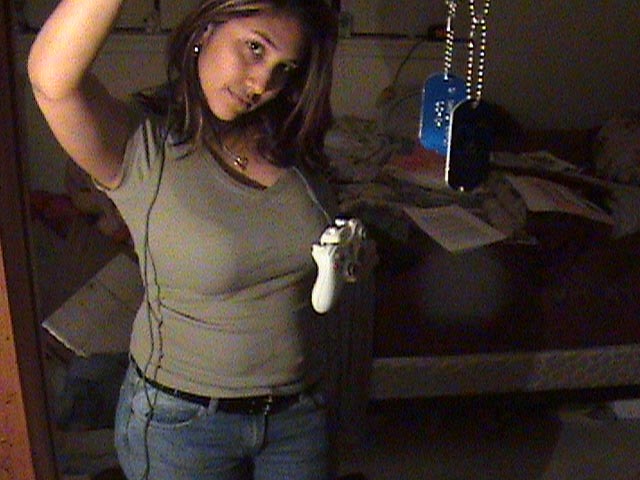 1P: If you can relay one message to all the girl gamers out there, what would it be?
Miss Tique: Game on girls, and don't let any man bring you down!
Thanks to Miss Tique for her submission and taking the time for the interview. If your interested in submitting yourself for your 'Gamer Girl' contest, check out the official announcement HERE!

Miss Tique, 1P Start, Gamer Girl, contest