by JW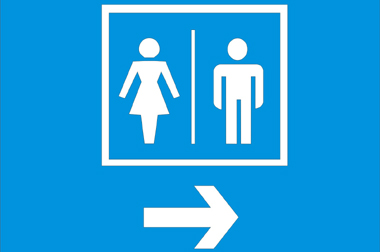 You know, it's scientifically proven that men and women think differently. Women ask for directions when they're lost, whereas men examine trees to see which side the moss is growing on. This makes trying to understand women (or for women, men) damn near impossible. While we try to understand each other by reading books, blogs and Vogue, neither side has really been able to peg the other down.
So, obviously we need a compromise. So, instead of men trying to understand women, why not just turn women into men? Sounds good, I know, and do you know HOW you would do that?
Video games, of course.
A new study from the University of Toronto (rumored to be in Canada) shows that, by playing video games for a few hours, both men and women have easier times performing tasks more mentally suited for the other. For instance, women have an easier time with reading maps, and men have an easier time with words.
Yeah. Science has shown that women are better with words than men. Me guess I are bad with grammar.
Jing Feng, the lead author on the research project, revealed that their first experiment is what discovered the previously unknown sex-based differences in spacial attention, going on to say both men and women can improve said spatial skills by playing video games.
On average, women are not quite as good at rapidly switching attention among different objects and this may be one reason why women do not do as well on spatial tasks. But our second experiment showed that both men and women can improve their spatial skills by playing a video game and that the women catch up to the men. Moreover, the improved performance of both sexes was maintained when we assessed them again after five months.
Now, there are a few explanations regarding women and men and video games. In women specifically, action-based games (First/Third-Person Shooters, etc.) can actually help trigger previously dormant genes that control all the neural wiring for spatial attention. Said Professor Ian Spence:
The action video game experience may cause the expression of previously inactive genes which control the development of neural connections that are necessary for spatial attention. Clearly, something dramatic is happening in the brain when we see marked improvements in spatial skills after only 10 hours of game playing and these improvements are maintained for many months.
In short, fellas: You know have a battle plan. If your girl won't hear you out when you try to get her to game, just stand tall and say in a strong, stern voice "But video games will help make your brain better."
…actually, on second thought… don't say that. Just show her this story.

Men, Women, Mars, Venus, Video Games, Brain, Development, Evolution