by Paul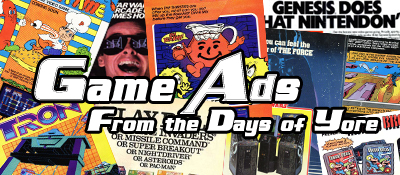 Another week and another look at Game Ads from days gone by. This week the game is Super Mario Bothers 3 for the Nintendo Entertainment System.
While this isn't a video game ad, this McDonald's commercial prominently features Mario amongst the McDonald Land crew. Man, do I miss the days of getting toys with my McDonald's food. Now I just get higher cholesterol and one step closer to an early grave.
These toys aren't too shabby, considering that McDonald's toys tended to be more disappointing than anything else. During the Transfomers craze I distinctly remember getting a Big Mac that transformed into a robot. Or maybe it was the other way around. Either way, it wasn't very impressive lined up next to the rest of the 'bots.