by Kezins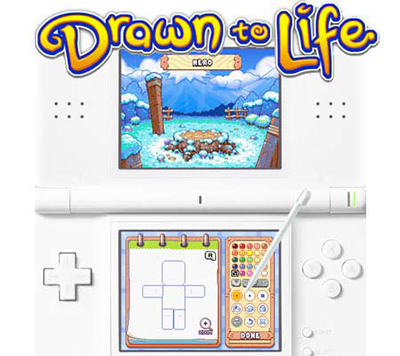 If one of your life dreams is to design a video game character, THQ & IGN have the contest and game for you. Click HERE for contest information. As far as contest go, this one isn't too bad. The payout isn't that great, but it would be nice bragging rights to win.
IGN.com is hosting a contest called the Drawn to Life character contest. This contest is exclusively for the Nintendo DS. Draw to Life is an action-adventure game by THQ that lets players draw their own hero.

Drawn to Life, which is slated for release this Fall is quite a highly-anticipated game. In Drawn to Life, players will help save a dying village from the shadow-like evil that has covered it in darkness. You can draw and customize heroes, weapons, tools, animals, plants, and almost anything in the game. Play as your creations and conquer a variety of different environments including snowy fields, tropical islands and dark forests.
There will be just one Grand Prize Winner for the Drawn to Life character contest. He or she will receive their creation as a playable character in the game, $500 Best Buy gift certificate, a character profile on the IGN Drawn to Life Web site, and THQ's Drawn to Life video game for the Nintendo DS.

Four runners-up will be awarded the following:
# $50 Best Buy gift certificate
# Character profile on IGN
# THQ's Drawn to Life video game for the Nintendo DS
[Via Tech Shout]

THQ, IGN, Drawn to Life, Character, Design, Contest