by 1P Start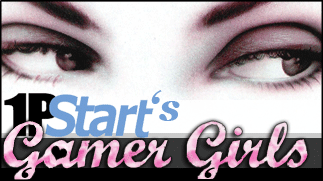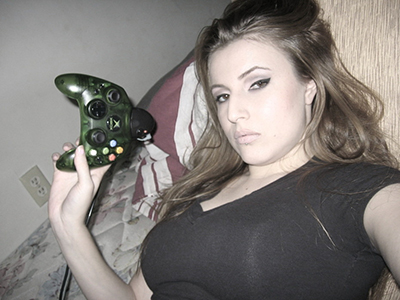 The second submission for 1P Start's Gamer Girl contest is Bonzai Kitten. Here's a brief rundown of Bonzai Kitten
Real Name: Katia
Age: 24
Xbox Live Gamertag: Bonzai Kitten
1P Start sat down with Katia for a little chat and to see what makes her tick. The full interview follows after the break.
1P: First question, how old are you and how long have you been gaming?
Bonzai Kitten: I'm 24.. and i've been gaming for only about 3 years or so. When I was little my dad bought me a sega.. but i got so addicted to it they took it away and i kinda stopped playing for a while till i got into it again way later, when i was about 21.
1P: I see. My parents took away my Genesis too for a while.
Bonzai Kitten: Lol. Well the school nurse started noticing "problems"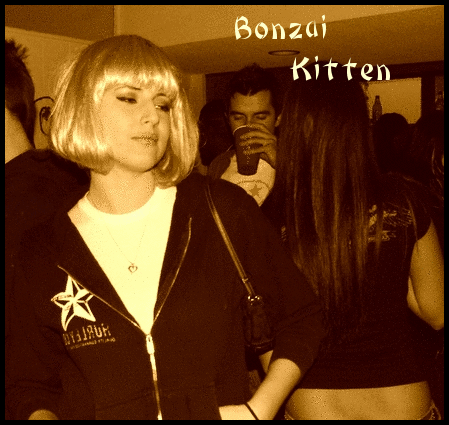 1P: So you ended up developing an addiction to games later in life anyway?
Bonzai Kitten: Yeah. My roommates rented Halo. They were all screaming and being loud. I decided to check out what all the fuss was about. I played one game and none of the roommates have been able to touch the Xbox since.
1P: Nice. Halo is what got me addicted to online gaming myself. So I guess Halo would be considered your all-time favorite game?
Bonzai Kitten: Yes. Definitely. I play other FPS here and there. But Halo is like home… it's like that first love. It's like that pair of your favorite jammy-jams. Lol
1P: lol. Cool. Have you been in many tournaments?
Bonzai Kitten: Yes. I've been to MLG tournaments all over the U.S. We've went to Chicago, Orlando, Vegas, N.Y., … My team and I that is.
1P: Any plans to become a full-time pro gamer?
Bonzai Kitten: Eh, i dunno, of course i would love to get paid doing that. But honestly i think i got into it a bit late. i never really played halo1. We get sponsors for our flight, hotel and other traveling expenses. And I get to travel with my team and have fun. So I take it as a great hobby.
1P: Fun is the most important aspect.
Bonzai Kitten: Gaming is more of a hobby for me. Something I do for fun. Career wise, I want to do something different.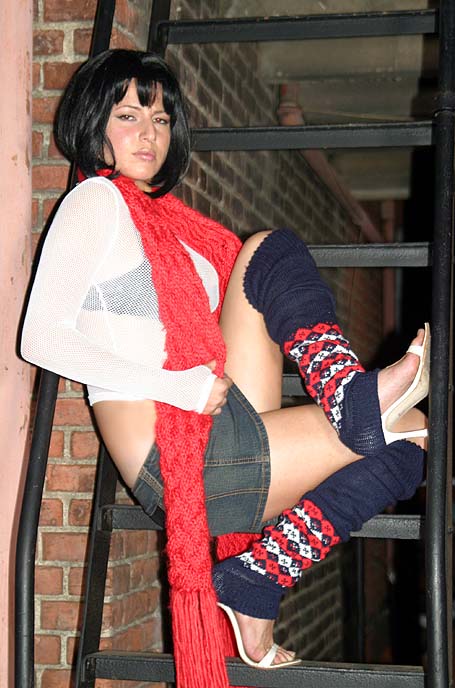 1P: As far as gaming online and in tournaments, do you find any aspect of being a female gamer hard? ie: sterotypes or pervy guys on Halo 2?
Bonzai Kitten: Lol. I think it's funny actually. Guys tell us all kinds of stuff online, like to get in the kitchen, make them a sandwich, or call us fat. I think it's hilarious. I don't take it seriously. I usually just make fun of them right back.
1P: You definitely shouldn't take it serious. I think people think that because they are hidden behind a mic they can say anything for kicks.
Bonzai Kitten: Smack talk is part of online gaming. Some guys push it too far sometimes. I mean some of the people you DO run into at tournaments, but they never have the balls to say it to your face Can I say balls? lol
1P: I typically don't talk too much smack on Halo, but sometimes I get carried away with tea-bagging the enemy after a nice kill. Oh sure, I say balls all the time.
Bonzai Kitten: Sweet…balls. j/k
1P: lol
Bonzai Kitten: Yea, i don't know why people get so bent outta shape about tea-bagging. It's like big deal, there's a spartan crouching up and down on your corpse. U got owned, deal with it.
1P: Well.. the guys i play with sometimes our whole team will tea-bag one guy over and over.
Bonzai Kitten: That's hot. lol
1P: I can see that. lol. I guess I just have one final question for you.
Bonzai Kitten: I'm all ears.
1P: All in all, what's your favorite thing about gaming?
Bonzai Kitten: The friends I have made in this community, for sure. I've thought about quitting gaming so many times, but you can't… The friends you make, I think that's what keeps me gaming.
1P: I completely understand. I actually stopped playing Halo 2 for 6 months but had to go back because of my friends on there.
Bonzai Kitten: Yea, i mean, we hang out outside of gaming… like for my teammate's 21st birthday we are all going to Vegas to celebrate. And we aint gonna be playing halo in Vegas, i'll tell ya that much…lol
The following two videos feature Bonzai Kitten. The second clip, you have to go about 4 minutes into it to get to her part.
Thanks to Bonzai Kitten for her submission and taking the time for the interview. If you are interested in submitting yourself for your 'Gamer Girl' contest, check out the official announcement HERE!

Bonzai Kitten, 1P Start, Gamer Girl, contest