by BB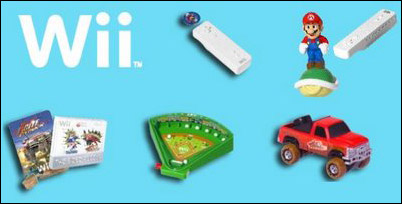 I don't like giving Jack Thompson any attention because it's what he wants, but he really has gone too far with his latest claim.
It seems Jack Thompson has his crosshairs on Wendy's. Yes, Dave Thomas' Wendy's. The fast food restaurant with the delicious burgers and very thick frosties. And the reason for his attack is just as absurd as the very idea that Thompson would be going up against Wendy's.
Wendy's is including Wii related toys into their kid's meals, and here's how Jack Thompson interprets that as something bad:
a.) Manhunt 2 is what Thompson calls a "murder simulator"

b.) Manhunt 2 will appear on the Wii (among other systems)

c.) Wendy's is promoting the Wii, therefore;

d.) Wendy's is promoting Manhunt 2, which promotes murder
There aren't any words to describe the idiocy of Thompson's latest claim. I mean, does he really think that Wendy's is promoting Manhunt 2 by offering Wii related toys in their kid's meals? I understand if they were Manhunt branded toys (which might be kind of awesome actually), but the toys that are being offered don't say anything about Manhunt at all. Why does Thompson have to put a negative and absurd spin on everything?
[Via GamePolitics]