by PacoDG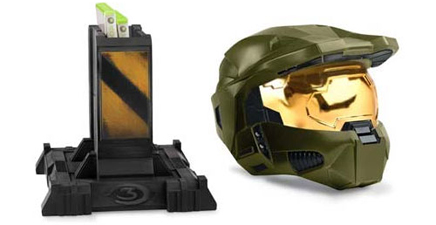 I want to give you all a heads up on a pretty f'n nice contest being put on next Sunday by our good friends at
PlatformNation.com
(Home to
XBL Radio
,
The Gamers Pub
,
The Fanboys
, and
PSH Radio
). The full list of prizes are:
Halo 3 Legendary Edition
20 dollar MS Point Card
10 dollar MS Point Card
5 dollar MS Point Card
Speedfreek from KontrolFreek.com
A Xbox 360 skin from GamerGraffix.com
You are all in luck, as the tournament will be taking place on a Sunday, a day I normally work, so I probably won't be present, which means you have a chance of winning, as well as I have played with JW, he is a Halo 3 noob who poses no challenge to you if he gets in. Here is the official rules and all that fine print stuff that you need to know:
To sign up add your gamertag to this thread (click the link), nothing else but your gamertag.
The times will be Sunday nights, 6pm Pacific time, so if your unable to make it, please don't add your name to the tournament.
Teams of 4 people each will be chosen at random, chosen by my tournament software, not any people
This is a single elimination tournament
Sign up will end on the 19th
The tournament will start on the 21st
All the round details (who is playing who, maps and game types)will be out on the 20, you must check the forums to keep yourself updated, I don't have the time to prep everyone every round.
Each round will be a best out of 3
The final two rounds will be a free for all with the top 4 advancing to the finals and then the top 4 battling it out for the grand prize.
—


Halo 3, Legendary Edition, Contest, PlatformNation, XBL Radio, Tournament, KontrolFreak, GamerGraffix, Microsoft Points