by 1P Start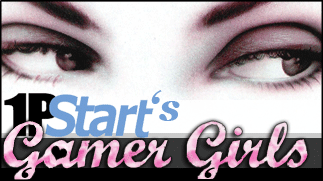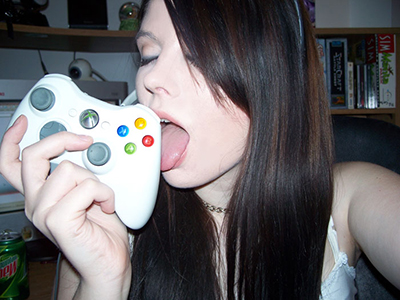 The 5th submission for 1P Start's Gamer Girl contest is bunnyXablaze. Here's a brief rundown of "bunnyXablaze"
1P Start sat down with bunnyXablaze on AIM for a little chat and to see what makes her tick. The full interview follows after the break.
1P: First question, how old are you and how long have you been gaming?
bunnXablaze: I'm 18. I've been playing video games since I was four. (Big enough to lift the controller for duck hunt..) As far as playing competivily at events and stuff — Only about a year and a few months.
1P: Duck Hunt brings back some memories. I was more of a Sega guy back in the NES days though.
bunnXablaze: Well the first console I owned was a SegaGen.
1P: Good pick. The Genesis really dominated for it's time.
bunnXablaze: I don't think anything beats it really. All the games were fun… You bought a game for it back then. And you were drawn into it. It's kinda a hit or miss now adays.
1P: Yes it's definitely hit or miss. I regret buying some games all the time. Do you still enjoy playing casual games?
bunnXablaze: I love playing video games in general. I really only go to competitions about once month or so. As far as that goes.. I still have to get alot of practice in Gears, Rainbow 6, and Ghost Recon.. But when I'm not messing with one of those games. I like playing RPGS or action adventure games.
1P: Excellent. I really enjoy Gears but am not very good. For some reason, my strengths are in Halo and sports games.
bunnXablaze:Halo is a great game. I loved the campaign in it. But I just think the game is extremely over rated. It's a well paced game.. That makes sure EVERYONE sees the end of the game.
1P: lol. I hear people say that. I might just be completely addicted..
bunnXablaze: But it's just I get tired- when people find out I play video games.. that — and WoW are the first games they ask me about. It gets old after a while.
1P: Yeah. I never got into the whole WoW thing.
bunnXablaze: I play WoW. haha you saw on my computer that one day!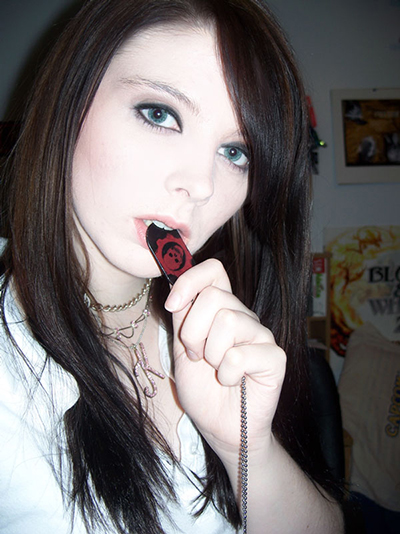 1P: I'm more of a Final Fantasy or Oblivion kind of guy .
bunnXablaze: I love Oblivion. I had about 150+ hours in it and I was only 2% done with the main quest. Haha. It was so aggravating. In Morrowind — there was a power issue. Like in two hits a crab could kill me.
1P: lol. yes Morrowind was more frustrating in the beginning.
bunnXablaze: I got so fed up — by being killed by crabs in Morrowind that I just stopped playing it. When I got out of the dungeun in Oblivion, I saw a crab. And had an AWFUL flash back. "Crap. I just wasted 60 bucks on this game. To get murdered by a crab again.."
1P: haha
bunnXablaze: But one hit — and the I conqured the crab. I was feelin' pretty good. haha
1P: I would understand Morrowind if they were giant crabs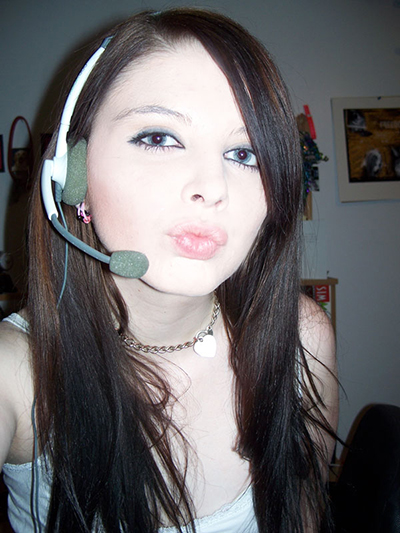 bunnXablaze: Hah. I wish I had a video of me getting murdered by the crabs in Morrowind. It was awful.
1P: Would you say the 360 is the system you play the most right now?
bunnXablaze: haha oh yes. I'm a Microsoft fan girl for sure. I'm afraid if I bought a ps3, I'd just use it as an over-priced over-sized ps2. I worked at GameStop for about a year and a half. And all I had when I started the job was a ps2. I was given an xbox by my manager. And fell inlove. The games were more… entertaining for me… on the xbox.
1P: The only reason I even had a PS2 was for racing games and Final Fantasy.
bunnXablaze: I never got into racing games. Which is probably a good thing with my driving record.
1P: lol. Are you driving now?
bunnXablaze: Yeah, I actually just bought a new car. Got my license back.
1P: Sports car?
bunnXablaze: It's an 07 Cobalt LS.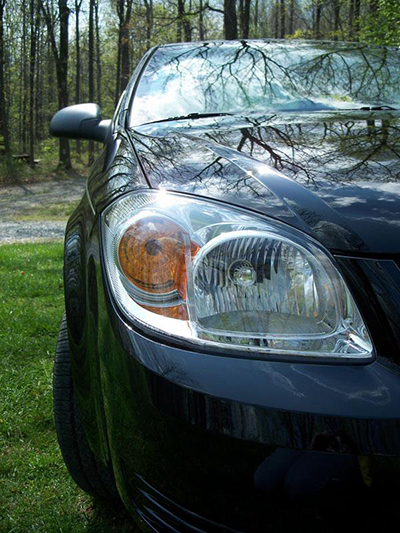 1P: What's more important? the car or your xbox?
bunnXablaze: Oh god. How about my xbox in my car? mmm. sexy! I was actually thinkin' about picking up an elite 360 just for that.
1P: What would u say is your favorite memory in gaming?
bunnXablaze: I guess it was the first time I played competitively. I was playing DOA4 with some guys at an event about a year ago…But they were going to kick us off the systems, because they wanted to go ahead and have the DOA4 tournament. When I was walking away, one of the guys asked me if I wanted to tag with him for the tournament. I think we neded up taking 3rd place out of 7 teams. That was the first night I ever played DOA4. And it was my very first tournament. So I was extremely proud. I think that night — led me into this obsession with tournament gaming.
1P: If you could send out a message to the world about "female gamers" what would you say? I still think people don't exactly look at it the way they should.
bunnXablaze: I'd yell at all the girls who are out and about to almost segregate girl gamers. I think we're fine the way we are. We don't need any special treatment.
1P: Is there any information you would like to add to the interview?
bunnXablaze: I'm currently involved with http://www.thegamergirls.com And we're creating an all girl gaming clan. (No more than 15 members) We're hopefully going to turn it into an MLG team. But for now we're just going to go to events and play in smaller tournaments. And hopefully use the websites fan base, and my myspace fan base to build up a little bit of attention around the clan.
I'm also helping with the con http://www.vgxpo.com possibly one of the most fun events I've been to. We're hoping to get ALOT more people out this year.
Thanks to bunnyXablaze for her submission and taking the time for the interview. If you are interested in submitting yourself for your 'Gamer Girl' contest, check out the official announcement HERE!

bunnyXablaze, myspace, 1PStart, Gamer Girl, contest