by Alex Nash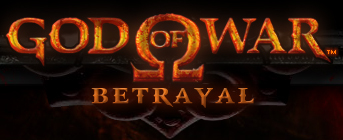 Here at 1pStart, we were recently given the opportunity to interview two of the developers of the new mobile phone game God of War: Betrayal. Although the interview was not exclusive to 1pStart, we were one of 6 sites lucky enough to have this opportunity. Upon responding to our questions, I have finally been able to compile a list of the questions we asked that were answered, as well as a few we didn't ask, that we felt our readers would be interested in as well.
1pStart would like to sincerely thank Phil Cohen and Brad Spahr for taking the time to answer our questions, and wish them success with this game, and all of their future projects.
To view the interview, click here, or click on the banner at the top.