Sunday, May 6th, 2007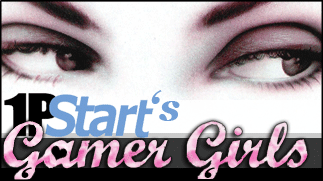 The first submission for 1P Start's Gamer Girl contest is Miss Tique from the ACK Ladies clan. Here's a brief rundown of Miss Tique,
Real Name: Yesenia
Age: 20 (turning 21 in July)
Xbox Live Gamertag: ACK Miss Tique
1P Start sat down with Miss Tique for a little chat and to see what makes her tick. The full interview follows after the break.