by BB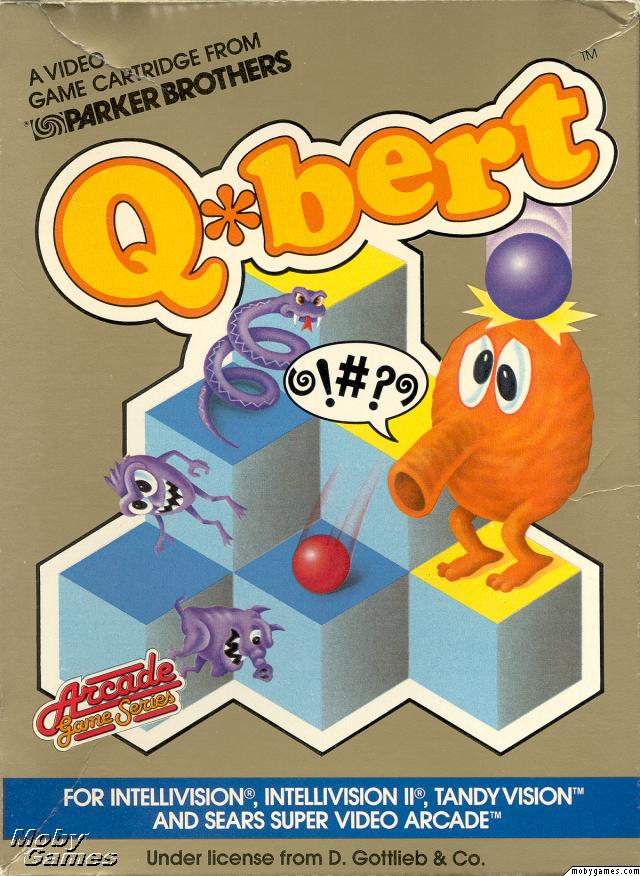 Ahhh Q*Bert. One of those games that no one really thinks about anymore, but this game holds a special place in my heart. It's one of the only games that really never was cloned, and each and everytime you played it, it was still fun.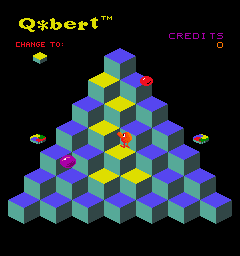 Q*Bert was released to arcades in 1982. If you never played the game, the whole premise is to hop on cubes that are built in a pyramid playing field to change their color to the requested one. The first couple of levels ask for a single color change, but the longer you play, the trickier the game gets by requesting two color changes, and later on, the addition of the possibility of changing colors back if you hop on them again.
And if that wasn't hard enough, the additional baddies really make things challenging. "Coily" the snake, "Ugg" and "Wrongway" the gremlins challenge your skill with every move they make on the playing field. The only defense against the baddies were to lure them to the sides of the field, to where the two spinning discs were. When Q*Bert would time it correctly, the baddie would then follow Q*Bert, but then be dropped to their immediate demise.

Old-School Sundays, Q*Bert