by BB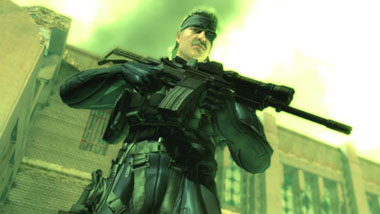 It seems this rumor does not want to die. In the latest EGM, it is rumored that Metal Gear Solid 4 will also be coming to Xbox 360. The reason behind this rumor is the fact that Konami is frightened that there aren't enough PlayStation 3s out to make an acceptable profit. By bringing the game to Xbox 360, more people will be able to get their hands on the game which will in turn help Konami turn a profit.
There is another piece of the puzzle that has been released. There is a supposed release date for Metal Gear Solid 4. It hasn't been pinpointed to an exact date, but Noooz is stating that it will come out a couple of months after the release of the PS3 version. If you question the accuracy of Noooz, they also released the information in the past concerning Assassin's Creed not being a PS3 exclusive.
This would be a huge huge huge strike against Sony, so what do you guys think? How is Sony going to get back up after this monstrous blow?
Source: PS3Only
[Update: It seems that the boys over at CVG contacted Konami and were given this statement:

"Konami has no plans to bring Metal Gear Solid 4 to the Xbox 360 at this time," a Konami representative told CVG, reiterating that the Hideo Kojima stealth-em-up was still "exclusive to PlayStation 3."
So it seems this rumor has died…again. But who knows how long until the next rumor of MGS4 coming to Xbox 360 will be.]

Xbox 360, Sony Playstation 3, PS3, Metal Gear Solid 4