by JW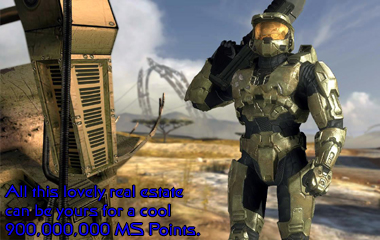 In an interview with Next-Gen, Jonty Barnes and Jay Weinland of Bungie hinted at the possibility of downloadable content for Halo 3.
JW: Although we haven't announced details, we have talked about downloadable content at some point.

JB: Yeah, I think that's inevitable. We have released DLC in spring this year for Halo 2, a game that is two-and-a-half years old. We've still got 300,000 players of Halo 2 still playing the game. The last DLC was purely to support the call-outs from the community. I imagine seeing more of that in DLC for Halo 3.

I'm really excited by the Forge [Halo 3's map editing feature], and we don't really think we understand what the people are going to create.
I think we all knew we'd get some kind of DLC with Halo 3 eventually, although no one really brought it up in conversation because we're too hyped about the actual release.
[Next-Gen]

Microsoft, Xbox 360, Bungie, Halo 3, Xbox LIVE, Xbox LIVE Marketplace