by Alex Nash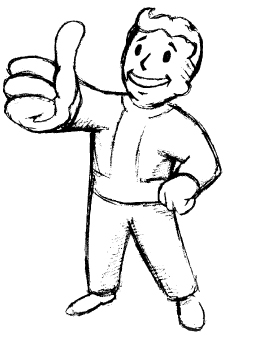 Following the recent announcement that due to the sale of the extremely popular Fallout license to Bethesda Softworks, Interplay's net income rose significantly this year, Interplay's CEO, Herve Caen, reaffirmed the publisher's statement that a Fallout MMO would be developed for release in the next few years.
"I am pleased with the progress the company has made, particularly with our debt load, which has improved from $59 million in December 2001 to less than $3 million today," Caen said of his company's recent finance troubles. "With that difficult period behind us, we are focused on securing funding for development of a Massively Multiplayer Online Game (MMOG) based on the popular Fallout franchise. Along with our strategy of leveraging our existing portfolio of intellectual gaming properties, Fallout Online will play a key role in the future of Interplay."
Although Interplay did sell the rights for creation of a Fallout game to Bethesda Softworks earlier this year, a specification in the deal would allow Interplay the ability to create an MMO for the franchise, provided development started within 2 years of the sale and a public release of the game within 6 years. With that being said, don't start gearing up for Fallout Online just yet, as the game will likely remain in the vault for quite some time.
Via: Next-Gen.biz

Fallout Online, Interplay, Bethesda, MMO