by JW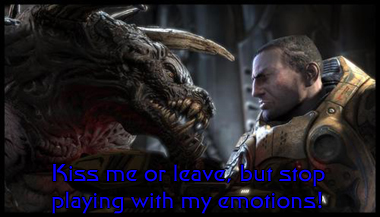 When you see a game like Unreal Tournament III, you would expect some massive MSR (Minimum System Requirements), right? Well, as the Minimum System Requirements released today by Midway show, that is not the case.
Minimum System Requirements
Operating System - Windows XP SP2 or Windows Vista
2.0+ Ghz Single Core Processor
512MB of RAM
nVidia 6200/ATi Radeon 9600 or above
8GB Hard Drive space
That's surprising as hell to me — my old ass rig can technically run this game. However, as we all know there is a difference between running the game, and running it so that it's pretty. For that, you're gonna need a slightly beefier PC:
Recommended System Requirements
Windows XP w/ SP2 or Windows Vista
2.4Ghz Dual-Core Processor
1GB RAM
nVidia 7800 GTX/ATi x1300 or above
8GB Hard Drive Space
So, there you go, people. I'm surprised and pleased to see games like Crysis, and now UT3 having settings that most can run at, while still being able to produce absolutely spectacular visuals for those who can run the games at that level. Major props to both Epic Games and Crytek.

PC, Midway, Epic Games, Unreal Tournament III