by BB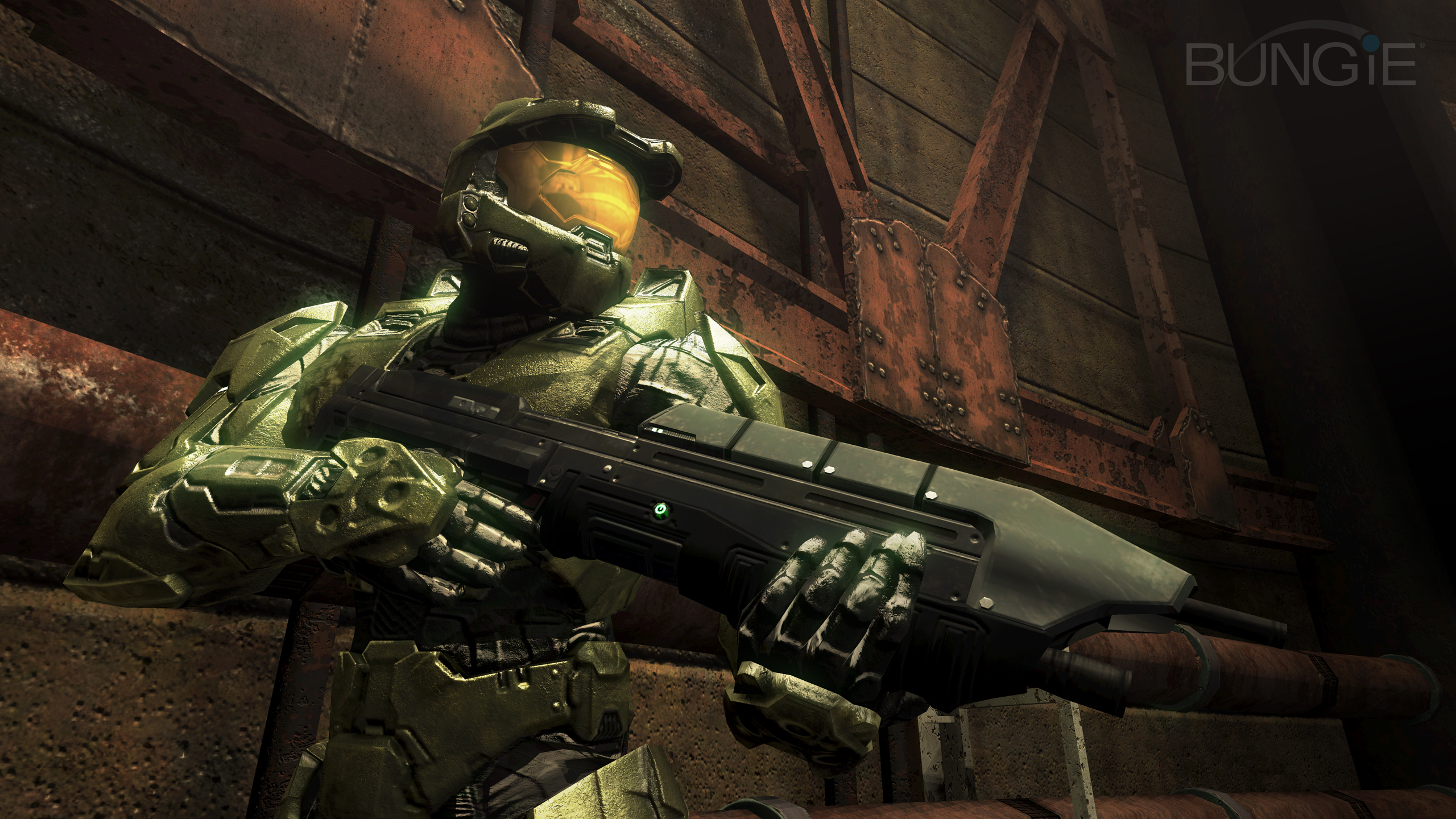 Today marks the five-year anniversary of Halo and Bungie released some big news today about the upcoming Halo 3 game.
First things first, the Halo 3 Commercial. Bungie mentions, "this ad will feature CG scenes that are being built by a 3rdparty agency (known as Digital Domain). Now you may be thinking to yourself – "CG!? But Bungie doesn't do CG!â€? – and you would be correct… until now." They mention the reason why they went this route was because their time was very tight and they just couldn't produce a commercial with real, final, actual gameplay in time. They also note that just because the ad isn't actual gameplay doesn't mean it won't be really cool. "In fact, we provided the folks at Digital Domain with all of our new in-game models and assets. They then polished them up to movie CGI standards, animated them and rendered them to a degree of stunning beauty. There will be a lot to like in this ad and we're happy with how it's turning out. Just because you're seeing a kind of "real-lifeâ€? representation of Halo 3 doesn't mean you aren't seeing real gameplay elements from Halo 3."
Next topic: Maps. Bungie announced today there would be new upcoming maps for Halo 2 coming out sometime next Spring and it will cost something to download. The content will only be available on Xbox 360 and you will need a hard drive to download them. Bungie realizes that it might rub Xbox owners the wrong way that these maps will only be available on Xbox 360, but they urge any true Halo fan to buy an Xbox 360 if you want to play Halo 3 next year. Bungie also notes that the team responsible for the backwards compatibility on Xbox 360 are going to look at Halo 2 again, due to the few bugs that currently exist while playing Halo 2 on Xbox 360.
And the last topic: Halo 3 PUBLIC Beta. Bungie really can't release the details of the beta at this moment, but they can confirm that Halo fans will have an opportunity to play Halo 3 multiplayer over Xbox Live BEFORE the final game is available. "You'll be playing a little multiplayer and simultaneously providing us with some valuable data to help our development team. We're still working out the details on timing and scope and there will be a lot more info coming in the weeks ahead. We can confirm that you will absolutely be required to have an Xbox 360. Probably not a huge surprise."
Source: Bungie.net