by Kezins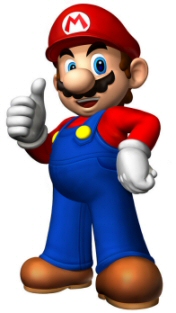 411 Mania names their choice for top 5 video game heroes. The first person's picks are:
5. The Player - The beauty of video games is that they allow you, the player, to be the hero. There have been countless adventures, whether swinging over alligators in "Pitfall" or blasting aliens in "Halo", and they had one common factor besides being great; the player, you.
4. Lara Croft - Another example where the layout changed the landscape of gaming and a female could shine as the lead. Didn't hurt that she was hot, British, and bad-ass.
3. Samus Aran - Surprised the world when our favorite Metroid hero turned out to be a hot chick. Showed that the game is more important than the sex of the hero.
2. Link - Helped start the fantasy-adventure gaming genre. You can always count on Link…
1. Mario - The unlikely heros are the best ones. A little moustached Italian plumber runs through magical kingdoms to rescue a Princess and save the world. Someone should make a movie….well, anyways….Mario!
I have been checking out 411 Mania for years and love their articles, but I have to disagree with their picks. Here are my personal picks:
5. Lara Croft
4. Master Chief (Halo)
3. Link
2. Sonic
1. Mario
What do you guys think? I can't believe he didn't include Sonic on the list. He may not have dominated as long as Mario, but Sonic has made a good run of things.

Video Games, Sonic, Mario, 411, mania