by 1P Start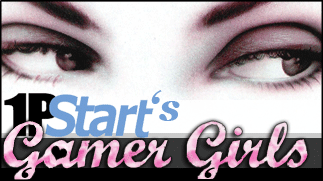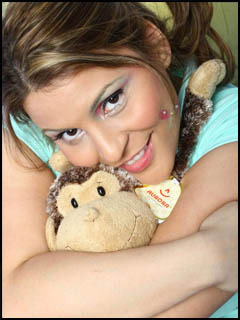 Real Name: Jennifer
Age: 24
Gamertag: Babylinda
The fourth submission for 1P Start's Gamer Girl contest is 'BabyLinda'. 1PStart sat down with BabyLinda to ask her a few questions. Check out her full interview below.
1P: First off, How old are you and how long have you been gaming?
Babylinda: I am 24 years young! I sound like an old fart huh!? I have been gaming since I was 5! No lie.
1P: Already a gamer at 5? I'm guessing you owned an NES?
Babylinda: Atari, and Commodore 64. My father raised me and was very into electronics, gadgets and science. I never had a NES. I skipped from Atari to SNES!
1P: What were your favorite games?
Babylinda: Clay Fighter, Super Mario World, and Aladdin!
1P: Aladdin was great, I always thought it was really challenging.
Babylinda: Funny story, my dad said he would buy it for me if I passed the level with the lava. I did, and he had to buy it!
1P: So what is your favorite game of all-time?
Babylinda: My favorite game ever is a tie between Super Mario World and Condemned.
1P: Condemned? Most girls would say Animal Crossing, or The Sims. Would you say you have a pretty eclectic taste for games?
Babylinda: Very, very eclectic. I enjoy everything from Elite Beat Agents to Tekken, House of the Dead 4 to Nintendogs.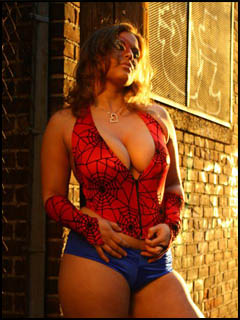 1P: So what systems do you own now?
Babylinda: Nintendo Wii, Nintendo DS, PS2, and Xbox 360. I am holding off for the PS3 until the game roster improves.
1P: Do you have a favorite? Or, what's your favorite game at the moment?
Babylinda: My favorite game is a tie between Dance Dance Revolution Universe and Guitar Hero 2. I love and adore music and dancing, so it is a nice mix of the two.
1P: How long have you been playing DDR?
Babylinda: I have had DDR since I was a Sophmore in High School, when only the Asian kids knew about it! I would even throw Pizza/DDR parties at my house. So people could get familiar with the game. Great source of exercise! I tell all my model friends to get it!
1P: So have you been to any actual gaming tournaments?
Babylinda: No, not as yet, but I am part of the GamerChix clan, PMS and Ack Ladies!
1P: Final Question. What game are you most looking forward to?
Babylinda: I would have to say Left 4 Dead! As always I love blood thirsty zombies and villains chasing after me!
Thanks to Babylinda for her submission and taking the time for the interview. If your interested in submitting yourself for your 'Gamer Girl' contest, check out the official announcement HERE!

Babylinda, 1P Start, Gamer Girl, contest