by Dave Parrack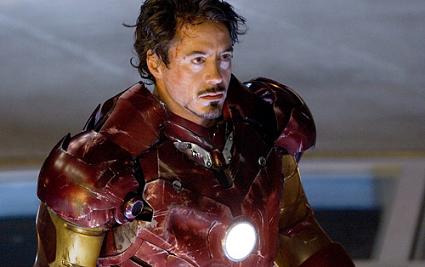 Last week saw various media types getting themselves in a tizzy over the so-called clash between the release of Grand Theft Auto IV last Tuesday, and the long awaited Iron Man movie starring Robert Downey Jr. The argument was that the timing of the multi-format GTA 4 coming out was going to play havoc with the box office takings for the film, as millions of gamers would be too busy indoors playing the game to venture out to the cinema to see the film.
And surprise surprise, here we are the week after, and as well as GTA 4 selling in phenomenal numbers, the Iron Man movie did spectacularly well, taking $100 million in the States, and $200 million elsewhere in the world. The movie also ended up being the 10th largest opening movie ever, and the second biggest ever original (non-sequel) film, just behind the first Spider-Man movie.
Which all goes to show what a ridiculous argument the whole thing was in the first place. Gaming, as an entertainment medium is certainly getting larger, and has been for a few years now. But just because video games are now classed as mainstream, it does not mean that the movie industry is suddenly going to collapse as a result.
The point is that games are a medium which you can come and go from, they don't require you to be sat there for hours continuously playing until you finish the game. Some of the hardcore gamers will do that, and will race to be the first to finish a new release, but most of us play in short bursts. We certainly get away from our consoles long enough to go and see a two hour movie.
[Source: The Bitbag]