by Mazz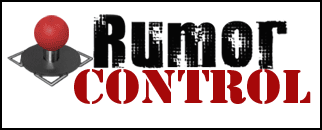 The "Hype". It's inescapable. Companies spend millions in advertising, building up positive reaction for a game before it hits stores. You see it everywhere. In TV, billboards, and flash animations more annoying than those insipid "You just won two free Ipod Nano" ads. With so much exposure, rumors inevitably follow. Trying to filter out the fact from the fiction is no easy task. So we set out to do just that, delving deep into the frightening worlds of fan-fiction forums and hype-fueled rantings to see what the truth really is. Check below to see what we discovered.


Is it fair to call the Grand Theft Auto series a pop icon? It has sparked numerous bills of legislation, boycotts, and constant media scrutiny. Of all the games being released for the next-gen, GTA 4 might be the most anticipated of all. Rockstar is slow in revealing any actual details about the game, but we have been able to decipher a few truths.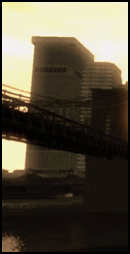 The game has been delayed. It will not be released until Q1 2008.


While Rockstar has been known to do this in the past, the chances of a delay happening is slim. Rockstar insists that the PS3 version and the Xbox 360 version will both be released on 10/16/07. The two versions at release are identical, with the Xbox 360 version receiving new missions and episodic content starting Q1 2008.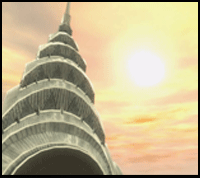 Grand Theft Auto 4 features more explorable land mass than any previous installment of the series.


Liberty City is modeled in greater detail after the city of New York than ever before. Nearly every area in New York City is represented. However, the processing power needed to maintain such vivid detail of the city comes at a price. As such, the navigable area in GTA4 will be considerably less than Grand Theft Auto: San Andreas.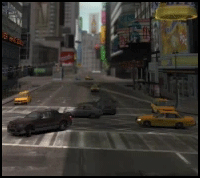 Grand Theft Auto 4 will feature the ability to play simultaneously with thousands of players all across the globe.


While multi-player has been announced, Rockstar insists that it will not be "massive". Expect death-match style gameplay limited to the console average 16 players.


The game will feature an array of different vehicles. Including planes, jet packs, and everything seen in previous installments of the series.


Rockstar is trying to maintain a more "realistic" feel to Liberty City this time around, so expect no fanciful modes of transportation. Also, you will not be able to fly planes in GTA 4. Flying a plane into a New York landmark would be far too much of a relations nightmare for Rockstar to handle, so it has been removed.
Conclusion: So there you have it. Beyond all the outrage and political action that this game is sure to receive, I just hope Rockstar can maintain the excellent quality that the series is known for. We'll let you know if anything changes.

Rumor, Control, Grand Theft Auto, 4