by Mazz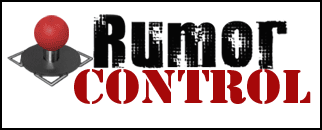 The "Hype�. It's inescapable. Companies spend millions in advertising, building up positive reaction for a game before it hits stores. You see it everywhere. In TV, billboards, and flash animations more annoying than those insipid "You just won two free Ipod Nano� ads. With so much exposure, rumors inevitably follow. Trying to filter out the fact from the fiction is no easy task. So we set out to do just that, delving deep into the frightening worlds of fan-fiction forums and hype-fueled rantings to see what the truth really is. Check below to see what we discovered.
One of the most anticipated games of 2007. Already a winner of numerous awards, and it's not even out yet. With so much positive hype, it's no mystery that there is rampant speculation about all aspects of it's gameplay and storyline. Also, Ubisoft has fueled the fires in revealing little or no actual information about specific plot details. Luckily for us, the truth is out there.


The game is going to be released on 9/27/07.


This was started by Gamefly, as they have the release date set at 9/27/07. They have been accurate in the past, but the official word from Ubisoft still says there is no specific date set.


The gameplay mechanics are built primarily from the Prince of Persia series. Expect the jumping mechanics to maintain the same control scheme used in "The Sands of Time�.


This is from people who hear that, "It's the same team that brought you Prince of Persia" and make the rest up from there. Ubisoft has confirmed that jumping will in fact, be automatically accomplished. The challenge is focused on finding creative paths to the objective, and not on classic platforming mechanics.


The game will take you into the future. Expect to travel through time, using your memories to change the location.


This rumor started during the original gameplay demo. After the player died, a futuristic screen showed the ability to "access your genetic memory�. While the possibility of a science-fiction twist in the plot remains possible, Ubisoft has confirmed that all of the cities playable in the game are based in the Third Crusade.


The game will feature a wide variety of multi-player modes. Cooperative play is in the works but is not confirmed at this point.


Unfortunately, Ubisoft has confirmed that Assassin's Creed will have no multi-player of any kind. During last year's E3, someone in Ubisoft was suggesting possible multi-player, but it looks like those plans have been scrapped. There are promises of "downloadable content", but it's unclear to what extent.
Conclusion: So there you have it. Sometimes rumors gain so much popularity that the publishers decide to implement them as features.(Multiplayer, please Ubisoft?) We will be sure to let you know if anything changes.

Rumor, Control, Assassin's Creed