by JW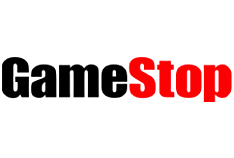 GameStop's shares took a rather noticable hit today after analyst Ben Schachter (is he, like, the stock market version of Michael Pachter, who himself is the gaming version of Mel Kiper?) downgeaded the company's stock from 'buy' to 'neutral'. Considering GameStop is set to sell two MILLION copies of Halo 3 this month alone, what could drive someone to actually downgrade GameStop's stock?
Apparently, they're too successful.
Quoting an Associated Press article, Schacter rationalized the downgrade by saying GameStop would struggle to surpass shareholder expectations because people are just too damned psyched about the gaming market.
Making things even more confusing (for me, at least), Schacter then went on to raise the price target from $56 to $65.
I'm all kinds of confused.

GameStop, stock market