by Mazz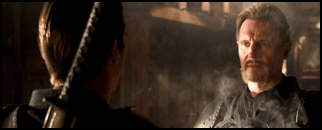 Details about the upcoming, highly-anticipated game Fallout 3 are starting to be revealed. The latest revelation is that Liam Neeson, the oscar-nominated actor known for his role in Star Wars(among many others), has been cast as the lead role. Here's what Mr. Neeson said about his role as the player's father in the game:
"It's been a pleasure bringing the father to life and working with the wonderfully talented people at Bethesda on Fallout 3, I hope the fans of the franchise and the game will be excited by the results."
Sounds like he has a genuine respect for video games as a medium, which is rare among the general public. Fallout 3 looks like it is shaping up very nicely, we will be sure to bring you all the newest details.

Fallout 3, Liam Neeson