by Stuart Piazza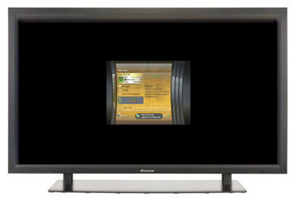 A semi-annoyed gamer created a post on the Official Xbox forums entitled, "Need 16:10 Resolution Support… 1440×900… 1680×1050." Instantly, the board became populated with other angry PC Monitor users stating that the VGA adapter for the 360 does not support some of the higher and new resolutions that most widescreen monitors support. Playing a smaller resolution than the Maximum supported of your monitor is known to create jaggies that drive gamers insane.
The board now has over 1400 replies and is continuing to grow. Will Microsoft listen? Will they update the support of resolutions? They addressed the color issue in the last dashboard update, but the resolutions have always been the same. Many say that the Xbox games won't even support these higher resolutions if they are unlocked, because they aren't designed for that. If we don't see an upscale soon, I just don't know what will happen. The Xbox community is a rowdy rowdy crowd.
Personally, I hope that they address this issue, since sometimes I enjoy playing my 360 on my PC monitor as well. Since they haven't created an internet browser yet for the 360, I hate getting up from my couch just to check my mail. A switcheroo of inputs does the trick just nicely.

Xbox 360, Xbox Forum, Technical