by Alex Nash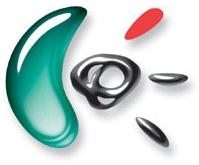 GamesIndustry.biz is reporting today, that acclaimed technology peripheral manufacture, Logitech, has decided to move into the ever popular Wii market.
In an exclusive interview with GamesIndustry, Logitech's country manager for the UK and Ireland, Chris Spearing, revealed hopes that the first of Logitech's Wii accessories will hit the market before the end of the year. Spearing praised Nintendo for their unique business model with both the Wii and DS platforms, but emphasizes that although the current devices from Nintendo are functional and innovative, there is always room for expanding the possibilities.
Regarding Logitech's ever expanding line of accessories for video games, computers, home theater systems, and more, Spearing noted, "If you couldn't improve on it, we wouldn't be in business, and that's the same for all products."
No exact details have been revealed concerning Logitech's first entry into Nintendo's territory, however knowing Logitech, and the consistent quality of their products (I have only ever used Logitech keyboards and mice for the past 9 years), there is no doubt in my mind that whatever it is will be great.
Via: GamesIndustry.biz

Logitech, Wii, Nintendo, GamesIndustry.biz, Wii Accessories