by BB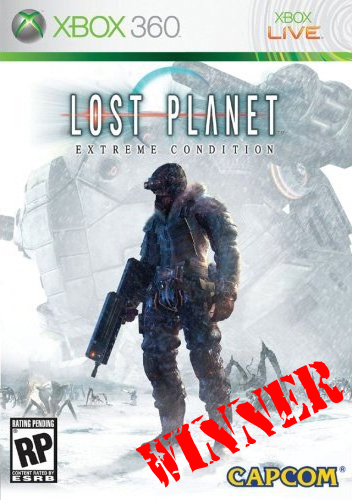 Congratulations to Fabian for having the winning comment for the Lost Planet contest. As soon as his contact information is received, we will send the game out to him ASAP.
Thank you all for reading my review and giving your input. I put ALOT of time into it and I hope you enjoyed reading it as much as I enjoyed writing it.
The good news is, thanks to you guys for taking part in the comment contest, 451 Press is going to supply me with more gaming goods so we can have more contests in the very near future. So make sure to add 1PStart.com in your favorites so you don't miss your chance in entering our next contest…. and also, you know, for my daily articles about all things gaming.
Trust me, the prizes for the next couple of contests are really going to be really good.


Microsoft, Xbox 360, Lost Planet, contest, winner